Youth & Children's Ministry
TeamKID Wednesday Night's at FBC!
TeamKid is a fun, high-energy ministry that encourages kids to know Jesus Christ and grow in a relationship with Him. All parts of TeamKid—Bible stories, Scripture memory, life application, missions, and recreation—connect to teach life lessons to kids. TeamKID takes place on Wednesdays from 6:00 - 7:30pm and it coincides with our Midweek Bible Study in the sanctuary. The program follows the academic school year, from fall to spring, with holiday breaks throughout.
TeamKID is taking a break until Fall 2023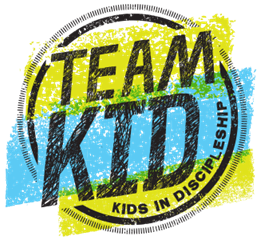 Mild Adventure Camp
Mild Adventure Camp (MAC) is for children who have completed 3rd through 5th grade. MAC takes place at Methodist Camp up at Castle Lake in Mt. Shasta. MAC will be a great time for children to respond to the Gospel of Jesus Christ and grow in a deeper relationship with Him. Join us June 27-29th!
Vacation Bible School - Twists and Turns
Spin the spinner, beat the clock, skip ahead, level up, and play to win! You'll need to bring your A-game for this VBS. Twists & Turns is a fantastical celebration of games of all kinds. From classic tabletop games to video games and more, kids will play their way through VBS while learning that Jesus guides them through all the twists and turns of their lives. They'll find that even when they mess up it's never "game over."
Children's Church & Nursery
Sunday mornings are a great time to get your children plugged in here at FBC! We have wonderful teachers who are excited to teach your children the love of Jesus.
Sunday School classes start at 9am and range from preschool to 6th grade.
Once our worship service begins, children are encouraged to stay with their families and worship together. They are then dismissed into children's church classes for preschool through 4th grade.
Nursery is offered during the entire morning, from 9AM until the end of the worship service.
Youth Ministry
​The Youth Ministry at the First Baptist Church exists to REACH students wherever they are, CONNECT them to Christ and other Christians, help them GROW in their faith, SERVE others, and HONOR God with their lives.
When We Meet
Youth Group for 7th - 12th grade students meet Sunday's at the Holst's house (1025 Mountain View Lane) from 5pm-7pm. Call the FBC Office for more information. ​Youth Group is a time for students from 7th through 12th grade to play games, read the bible, and have discussion groups about Jesus together. The night starts off by playing either an outdoor game or an indoor game together. Then we start our teaching time as a large group and then split off into smaller discussion groups. Students are separated by grade and gender.
Youth Ministry Summer Calendar
Wild Adventure Camp 2023
Wild Adventure Camp is our youth ministry summer camp that we put on in Klamath Falls, OR. Camp is for current 6-12th grade students! Click the button below for the registration link and more details.